Do you like to spend months of your time researching, writing and editing books?
Maybe you stay up each night learning how to create your own website graphics in Photoshop?
Or perhaps you love nothing more than tinkering with website html code to achieve pixel perfect perfection?
If so... then sorry, but this page is NOT for you!
Honestly... If you want to do it all yourself (and perhaps start making a few bucks online six months from now) then good luck, but leave this page now...
... Why? Because frankly, we only want to talk with savvy marketers who understand that making money online, (and lots of it), doesn't have to be so time consuming, so boring or so freakin tricky!
Still with us? Awesome! - Because

You see here at Party Monkey Profits HQ we know that the secret to raking in BIG money online doesn't require a PHD in nerdology, a diploma from HTML High or a Boy Scout badge in hard work!
You just need to stumble on the right page at the right time and make SERIOUS bank by doing (well frankly) absolutely NOTHING!
You'll Get Rich Working Smart ... Not by Working Hard!
And don't worry, we're not going to build up your excitement levels then start talking about something as snooze-worthy as private label rights either.
This makes the concept of buying PLR and then setting up
your own reseller site seem like VERY HARD WORK
What you're about to read about is different!
And the cool thing is... if you can fill in just a couple details into a page (basically where you want people to send you money), then click 'save' you've got all it takes for it to work like crazy for you!
You see we've already built your website... and it's not any old website either. You get a fully loaded ebook storefront with not one but TEN professionally researched, expertly written hot topic books in the Make Money Online/Work at Home niche (one of the hottest selling niches online.)
You don't need to edit the books before you can sell them... And you don't even need to host them yourself because we've done it for you. Just fill in the blanks on a special page then upload the site files to your hosting account... That's it!!
You will receive a fully loaded website package, complete with sales page and a full scale product page where your customers can purchase individual reports or a full collection at your chosen price points!
CLICK HERE TO CHECK OUT HOW YOUR NEW WEBSITE WILL LOOK
All of the products and designs were created by professional and seasoned developers. The ebook covers are truly top class and these beautiful graphics will make the products practically sell themselves!
You'll get ten high-quality books, all written by one of today's hottest ghostwriters. These reports are all hot-sellers, and will teach your buyers how to make money from home with blogging, membership sites, gig sites, and much more!
Plus you get the high-converting/instant edit website that's pre-configured and ready to sell the reports.
All you have to do is add your payment info as shown above and upload. That's all there is to it!
Then you'll have your very own online store selling in demand products to eager buyers!
Your new store can make you money on autopilot 24 hours a day, 7 days a week. It'll always be there, ready for buyers. And as you've seen these reports will sell themselves!
More and more people are searching endlessly for ways to increase their income, and you're going to make money helping them by providing them with a full collection of work at home training guides!
Just click the buy button below and grab your sales kit before they're all sold out!
Get The Whole Shebang For Just $147 SPECIAL LAUNCH PRICE APPLIED BELOW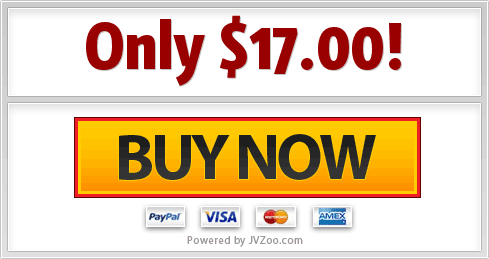 WARNING! AVOID BEING DISAPPOINTED > PURCHASE RIGHT NOW <
AVAILABLE AT THIS LOW PRICE WITH BONUSES FOR A LIMITED TIME ONLY!

---

Your PartyMonkeyProfits.com Instant Ebook Storefront License:

[YES] You can sell personal rights to the products to your customers*
*(Your new website itself can not be resold that's just for you!).

[YES] (If you really want to) You can edit the website design to create a new look.
[YES] You can lie to your friends and say you designed it all yourself
[YES] You can even claim to have sweated blood writing all the books yourself
[YES] You sit back, relax and keep every penny you make direct to your PayPal account.
[YES] You can set your own individual books and complete collection pricing

[NO] You don't have to touch the design (it's all done for you)
[NO] You don't have to edit and upload the books (we host your downloads for you automatically)
[NO] You don't have any technical knowledge (we show you how to set this up in 30 seconds)
---